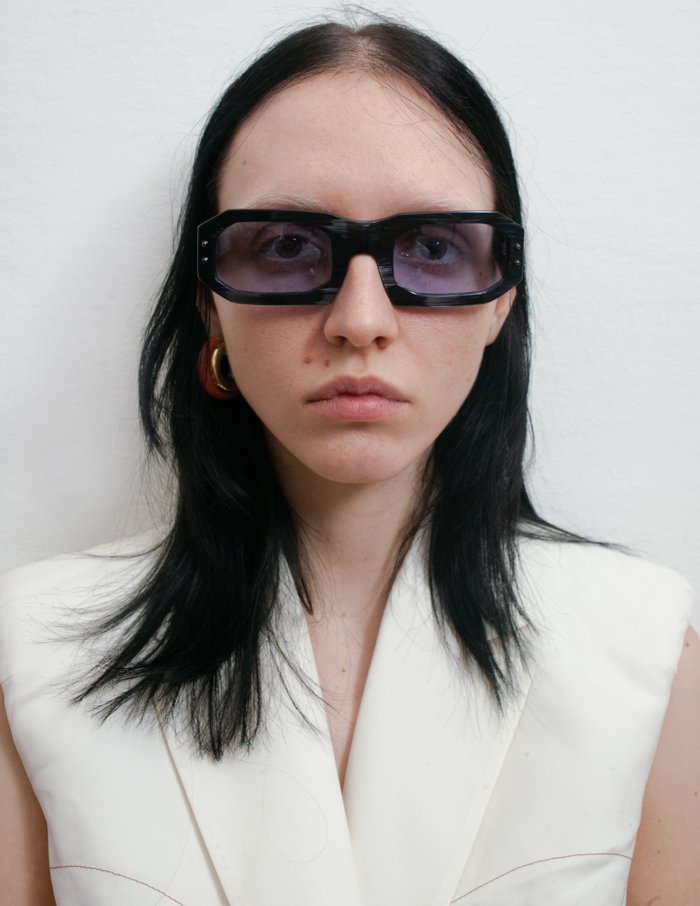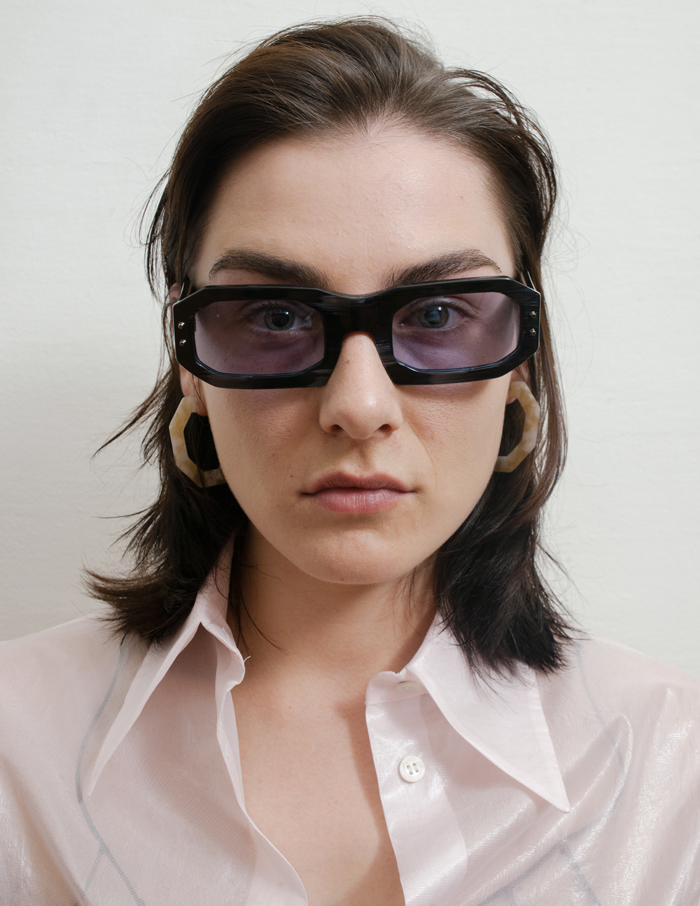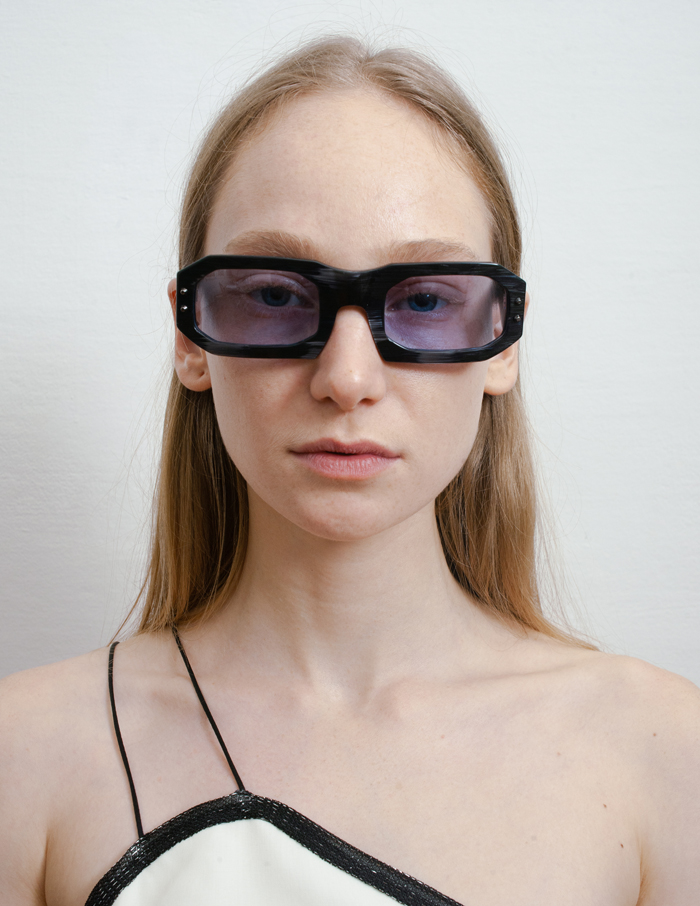 FT-LAB // GIUSEPPE BUCCINNÀ
The "FT-LAB // Giuseppe Buccinnà" capsule is born from the intersection of the two brands' identities;
a chemical bond, composed by the cold mathematical rigor and able to outline every single nuance as the result of an essential language. The study of engineering-inspired geometries builds the relationship between fabric and acetate. Volumes and forms are enhanced by the artistic contamination of the young designer with the world of handmade eyewear; the sunglasses frames made with slabs of Made in Italy acetate define, finally, the raw material on which the sunglasses are shaped, seen as a synthesis of a creative process capable of redefining the concept of contemporary luxury.
MOD.GB01 SVEVA
It is the first sunglasses that anticipates a capsule collection of 6 models, made from blocks of Italian acetate milled from solid and finished entirely by hand. The nuance created by a black base with metallic scratches and ruthenium studs, perfectly matches the geometries of the front and the temples; the model is designed to match the coated garments of the collection. The volumes created are supported by imposing five barrel hinges that give the right solidity and quality required by a luxury product of this type.